How a Good Local Rank Tracker Can Help Your Business
Why Is Local Search Important?
If you own a highly localized business or your marketing agency is working with one, then local SEO – and local tracking in particular – should be on the top of your priority list.
In recent years, it's become more obvious than ever that brick-and-mortar businesses need to invest significant efforts (and financial means) into local search engine rankings.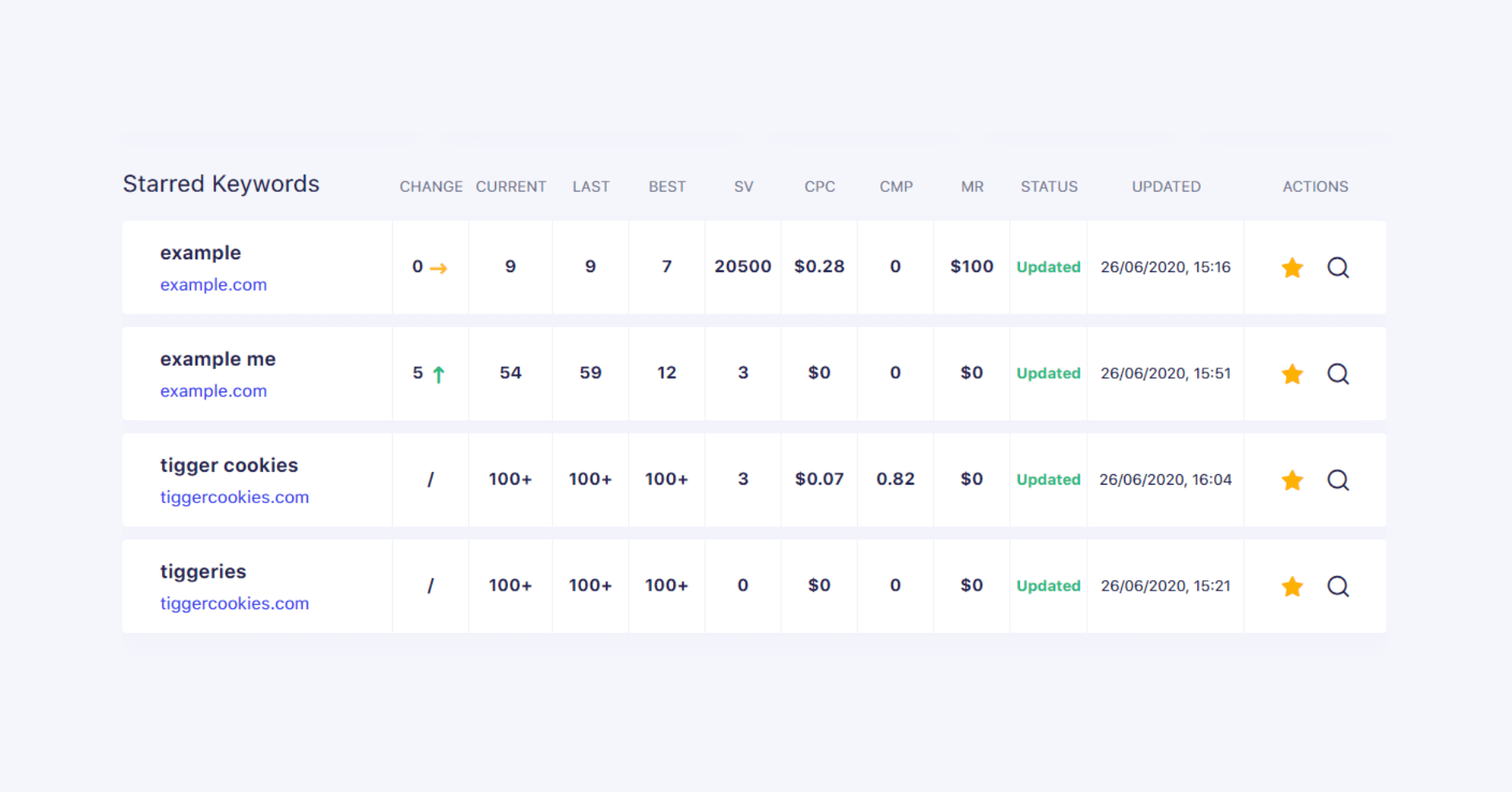 Mobile SEO
One of the "culprits" for the ever-growing importance of local search are mobile devices.
With the striking increase in smartphone use, more and more people are turning to mobile search to discover businesses near them.
It goes without saying that location is crucial here — and it goes hand in hand with mobile rankings.
Because when you are looking for a great pizza place in the US, what good is it for Google to pull up one in Italy?
Depending on the searcher's location, i.e. where their mobile device is pinged when they perform a search, Google's algorithm will find a nearby business that matches the search query.
The more closely the business relates to the search query, the more relevant the results.
But how do you get there if you own such a business?
The answer is local tracking.
Local Tracking
Local tracking is one of the most important strategies of local SEO aimed at improving the precision of search results and boosting a website's SERP ranking.
To reach the top of local search engine rankings means to gain more website traffic, increase domain authority, and build brand authenticity; the ultimate benefit, however, is the opportunity to attract more customers and increase conversion rates.
Being accessible to potential buyers in their time of need and providing quality products and services is what turns one-time buyers into regular customers.
But first, you have to help them find you.
Aside from following the latest SEO trends, you also need a good local rank tracker to keep tabs on your rankings and competition.
Tracking local keywords can help you understand your website's local search performance and tap into potential opportunities for growth.
This why SerpWatch has implemented a unique local  search feature that benefits:
Brick-and-mortar businesses
Businesses with multiple locations
Niche marketers
Anyone else who wants to track their keywords' performance for a specific area.
How to Track Local Keywords in SerpWatch?
Precision tracking and data accuracy are what sets SerpWatch rank tracker apart from the competitors.
Besides our unique system that allows you to verify all ranking data, you can also improve data relevancy by tracking local keywords.
SerpWatch allows you to track your local keywords based on zip code, city, and state.
Local tracking feature is available in both New Project and Edit Project setup.
New Project
In the New Project window, the "City, Zip, State" field will be pre-filled with a default location.
Unless you change this information, the app will show results based on the default location.
To track keywords for a precise location, simply select one of the options from the dropdown menu.
Existing Project
Just like new projects, the "City, Zip, State" field for existing projects will also be pre-filled with a default location.
If you wish to change this information, click the Edit Project icon on your Dashboard or at the Project Level overview.
Next, select the desired location from the dropdown menu and click "Save project."
With SerpWatch, you can also track your keywords country-wide for both new and existing projects.
In this case, simply select the country of your choice from the dropdown menu.
Unlike similar tools — such as SEO PowerSuite — SerpWatch also allows you to independently choose the language and localized Google domain for which you want to monitor your local rankings.
Moreover, you can import or manually add keywords in virtually all spoken languages.
Why SerpWatch?
SerpWatch is the only rank tracker on the market that aims to evolve with the search engines. This means that as our users' needs and preferences expand, so does our feature set.
The introduction of the local tracking feature was the result of our team's continuing effort to understand user behavior and put feedback data to good use.
But local search is just one of many features SerpWatch rolled out following customer feedback, so why not give the tool a try and leave your own input?
Try SerpWatch now for free – no strings attached!