How a Good Local Rank Tracker Can Help Your Business
How important is it to you to rank well locally?
If you own a highly localized business or your marketing agency is working with one, then a good guess is that it's on top of your priority list.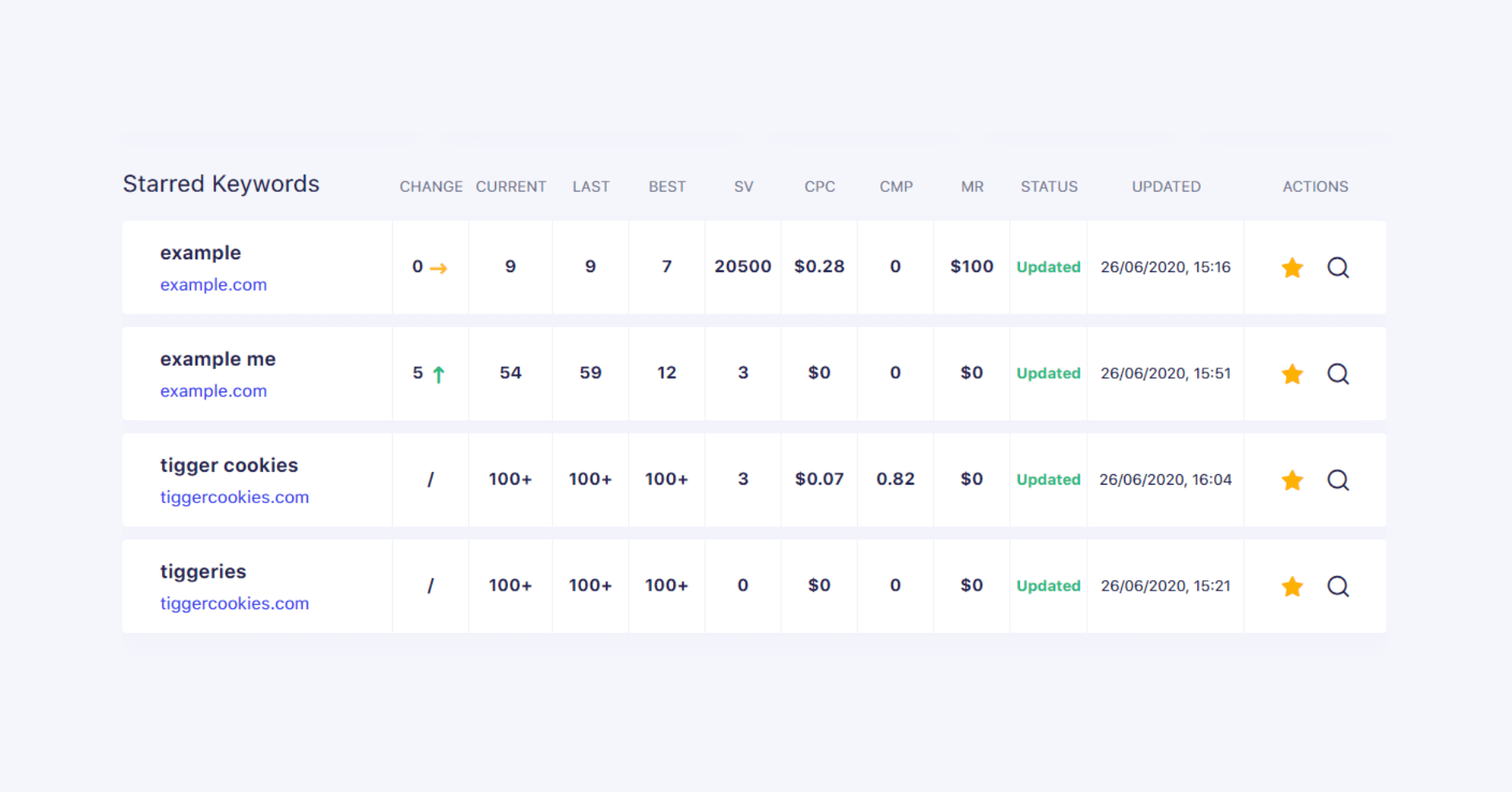 No matter how famous your brand name is, it's still important for Google to be able to see you. In that respect, aside from following the latest SEO trends, you also need a good local rank tracker to keep tabs on your rankings and competition.
Remember, it doesn't matter how good you are if people can't find you!
So take a look at how a good ranking can help your business and how SerpWatch fits into the equation.
Why Is Local Ranking Important?
In recent years, it's become more obvious than ever that brick-and-mortar businesses need to invest significant efforts (and financial means) into local search engine rankings.
But what makes it so important?
With the striking increase in the number of mobile devices, people are turning more to this means of finding the businesses near them. As you can see, location is crucial here, and it goes hand in hand with mobile rankings.
When you are looking for a great pizza place in America, what good is it for Google to pull up one in Italy? Yes, we all know that's where you can find the best thin-crusted, homemade tomato sauce, Mortadella, Parmigiano, olive, oregano, and what-else-not deliciousness. But if it's not in your neighborhood, you can't get there fast enough, right?
That's where local rankings play a big role.
Depending on the searcher's location—that is where their mobile device is pinged when the search is performed—the search engine's algorithm will find a business nearby that matches the search query.
The more closely the business relates to the search query, the more relevant the result.
But how do you get there if you own such a business?
As an increasing number of people have moved to mobile devices to search for places to eat, sleep, buy shoes, repair tools, etc., service businesses have started to see their opportunity there.
To reach the top of the local search engine rankings means to gain more website traffic, increase domain authority, as well as build brand authenticity, but the ultimate goal is to attract more potential customers. It also decreases the cost of putting your website in front of the searchers with paid advertisements.
Being accessible to potential buyers in their time of need and providing quality products and services is what makes them come back time and time again.
But first, you have to show them you exist and can provide exactly what they want.
How to Dominate Local Rankings
The more businesses are aware of this amazing opportunity, the more they will strive toward the same goal—to be in the top search results.
Hence, it's in every local company's best interest to make themselves as approachable and findable online as possible.
It's up to each business to leave as much information online as possible including:
Address
Phone number
Business hours
Offerings
Time-limited deals.
There are plenty of online tools to make that happen, such as Google My Business, Bing Places for Business, citation sites, listing and review sites, social media accounts, etc.
Localized Content
In order to secure top positions on Google, you must also focus on what you can check via your favorite local rank tracker—keywords.
One of the staples of a well-optimized business website when it comes to local search results is localized content.
If your company is operating on an international level, it's a must to produce content in the local language for each country. This is your calling card on this particular market, so it would be a huge mistake to skip this step, especially because it makes online local rank tracking easier as well.
Think of it like this: while the biggest number of people on the planet speak Chinese, companies from this country make it a point to have well-optimized websites in English for the rest of the world to use. How else would a company like Alibaba have so many customers from all around the world?
Of course, this isn't limited only to international companies.
Sometimes, it's necessary to have content on your website in several languages that are present in a specific region or country. This will help your Google local rank tracking efforts.
For example, it's the usual practice for Canadian websites to be built in both English and French, as both are official languages in that country.
By the same token, local companies based in Florida do the same for English and Spanish, as there are millions of immigrants who speak that language as well. In the case of most of them, their Spanish-speaking customers would never have found them if they weren't thinking of this option.
How to Use SerpWatch as Your Local Rank Tracker?
While most rank trackers boast having the option to monitor rankings pertaining to locations all around the world, SerpWatch is ahead of all of them.
Not only is it able to keep track of how your keywords position in the US, but also in almost every other country in the world.
You are able to see the selection in the drop-down menu once you start setting up a project.
Unlike similar tools—such as SEO PowerSuite—this will also allow you to independently choose the language and localized Google domain for which you want to monitor your local rankings.
Moreover, you can import or manually add keywords in all sorts of languages for tracking in SerpWatch, including French, Russian, Serbian, and many, many more languages that include special characters.
Finally, because SerpWatch recognizes the importance of having access to a special local rank tracker, it is currently developing local keyword monitoring so precise, that it will provide access to local results down to the street your small business is located on.
It will allow you to attract faithful long-term customers with ease because you will be able to shift your marketing strategy to suit international audiences.
So don't hesitate for even a second. Try SerpWatch now!