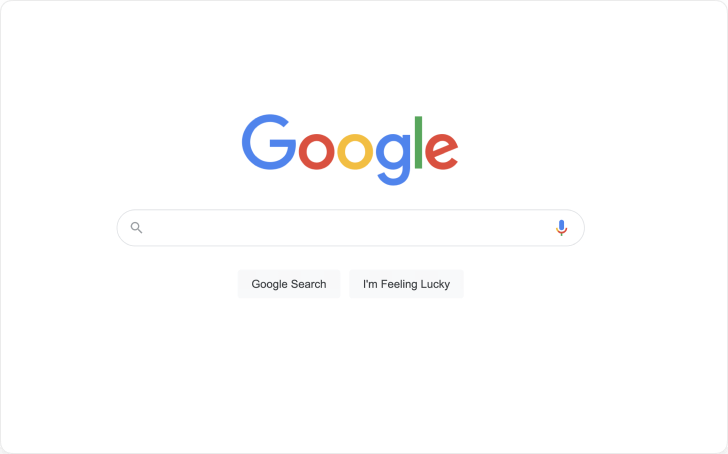 SerpWatch keyword generator automates the process of keyword research by pulling thousands of keyword suggestions.
Our keyword research tool is based on Google Autocomplete – a feature that predicts how the search term ends when a user begins to type.
Once you start typing in Search, Google immediately generates a list of possibilities to make it faster for you to get to the results without typing out the complete word or phrase.
One of the ways Autocomplete pulls these suggestions is by looking at your search history.
SerpWatch keyword tool uses these Google suggestions to generate an exhaustive list of words and phrases related to the keyword you enter.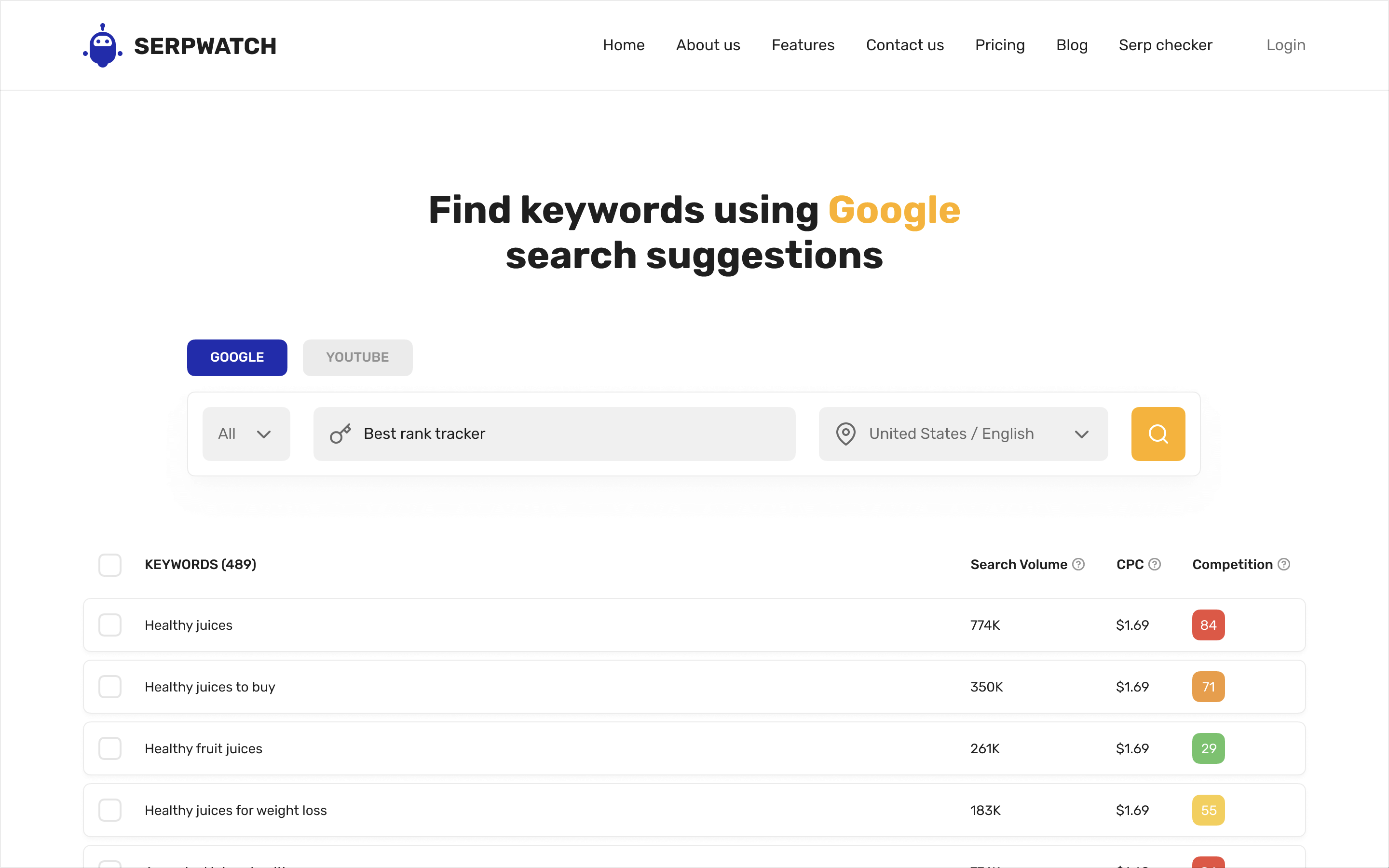 You can also narrow down your search to a specific search engine, social media platform, or e-commerce site, including Google, Bing, YouTube, Instagram, Twitter, Amazon, eBay, and Play Store.
For even more precise results, you can select the language and location which is especially useful if you want to target local keywords.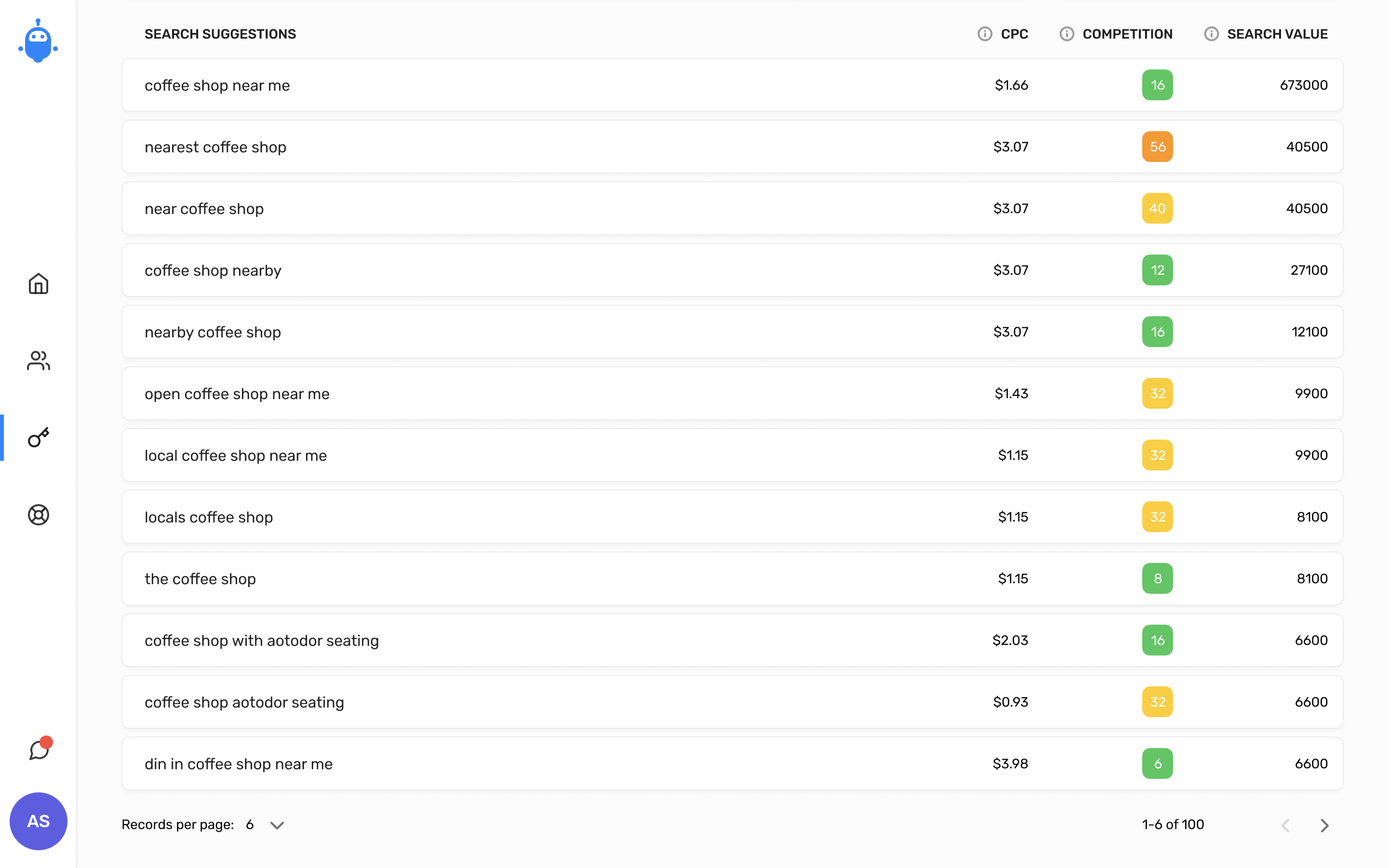 But it's not enough to just find related keywords – after all, you can't rank for all of them – so how to do keyword research properly?
In order to decide which keywords are worth targeting, you need to analyze different keyword metrics and evaluate them against your business goals.
Pro tip: You should focus on valuable long-tail keywords that aren't overly competitive – especially if you're a new website owner. As your website grows in authority, you can start aiming for the head keywords too.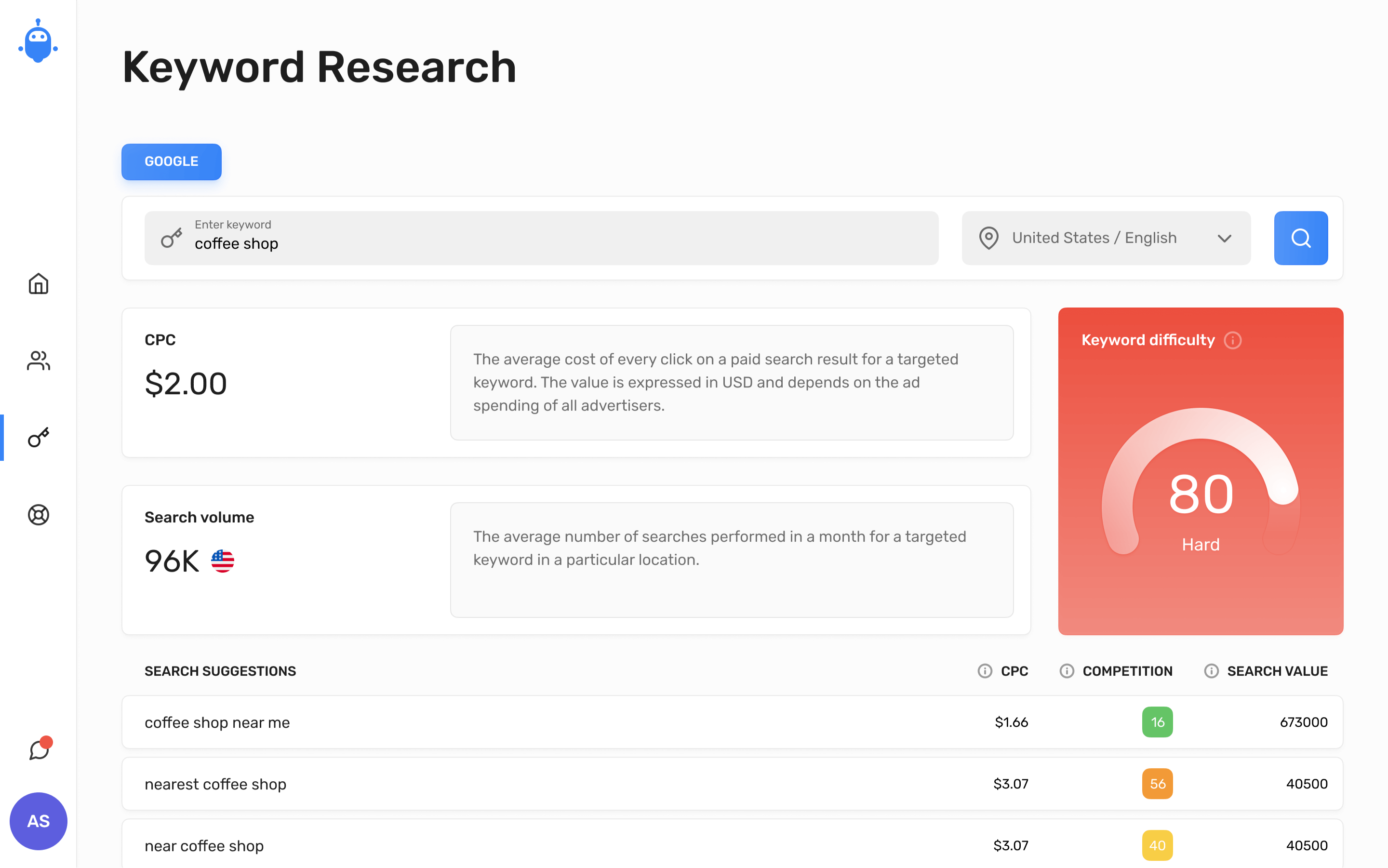 This is why SerpWatch Keyword Research Tool also offers an upgrade option that gives you access to important keyword metrics, including search volume, competition, cost per click (CPC), and search trends.
These will help you weed out vanity keywords and focus on those that can actually boost your SERP rankings and bring in more traffic.