SEO Trends 2020: What's Next for Optimization
Search engine optimization, better known as SEO, is rapidly evolving and more website owners are using the best SEO practices to their advantage. Website owners and marketers will have to become more fierce if they want to reach the first page of Google.
With another year ahead of us, it is a guarantee that there are new trends that marketers should be looking out for. They should begin to adopt the best practices and keep up with the latest SEO trends so that their efforts aren't put to waste. However, as the industry grows stronger and becomes more dynamic by the year, that is easier said than done.
To keep tabs on the latest updates, here are the next trends in search engine optimization that every marketer and business website owner should know.
Top Five Trends in SEO at a Glance
Mobile-first indexing

will continue to push marketers into optimizing their data websites for mobile use. Aside from keywords, tags and others, marketers will also need to worry about the speed at which a website loads. When Google rolled it out in 2018, it was one of the biggest

SEO developments

yet.

RankBrain

is Google's machine learning AI for ranking search results. Despite launching way back in 2015, it remains as a key factor in Google's search results. To get noticed by it, marketers will need to write compelling titles and descriptions, which are the first to be seen by the consumers online, as well as RankBrain.

Next to mobile-first indexing,

voice search

is one of the

two biggest trends in search

.

In a matter of years, voice searching will be the preferred method of online consumers, and that means marketers should focus on what people tend to say over what they tend to write.

Delivering

a consistent stream of quality content

will also be crucial for websites and their owners as a part of their

SEO strategy 2020

 plan. In doing so, they will be seen as an active website by Google, thus helping them gain an edge over the competition. In the next years, we will see marketers working to create more content for their respective websites.

Videos, images, snippets, and other visuals

will also be more common across websites in the coming years. Evidently,

the future of SEO 2020

 

will rely heavily on more than just blocks of text. This new search engine optimization trend is sparked by the intent of people to find pages which are both informative and visually filling. So we will surely be seeing a lot more of those interesting websites with detailed, eye-catching content.

General SEO Trends
The SEO industry is rapidly evolving and marketers will need to keep their eyes open to see what's next for it. What's next will dictate the performance and overall growth of websites in the coming years. To stay current, business owners and marketers should keep a close eye on these general SEO trends.
1. Online Experiences Begin With Searches
What makes SEO more important nowadays is that searching has become a crucial part of our lives. People search for terms, places to visit, restaurants to eat at, and so much more. Searching has grown so huge — roughly 93% of online experiences begin with it on Google or one of the alternative search engines. 
Source: Joel House
2. Companies Will Prioritize It as a Marketing Strategy
The benefits of having great SEO are numerous. As such, companies are most likely to put it at the forefront of their priorities moving forward. 61% of companies see it as a top priority already, and the next SEO developments could push this even further.
Source: Joel House
3. Old Content Will Make a Comeback
In the past years, website owners tend to ignore their old content. However, the next trend in SEO could force website owners to update these old content with updates, new images, and videos as well. This trend will be brought about by the fact that updating old content can help boost traffic by over 111%.
Source: Joel House

Google SEO Trends 2020
Google is one of the reasons why SEO has become more important than ever. Moving forward, its algorithm will continue to dictate what we see online and what will be at the top of the search results. There are some trends within Google's SEO as well, and here are some of the vital details relating to those SEO updates.
4. Google Sits Atop a Huge Chunk of the Ad Revenue
As it continues to dominate its competition like Bing and Yahoo, Google is the internet company that gets a huge chunk of the ad revenue. According to recent data, it is able to get $32.4 billion through ad revenue. Moving forward, it will maintain this lead as people continue to use it more loyally.
Source: SEO Tribunal
5. Marketers Should Focus on Google's Website Trends and Algorithms
Aside from getting a huge portion of the available ad revenue, Google also gets a huge chunk of the global desktop traffic search. It is at the top of the charts with over 72.47% being attributed to it as of June 2018. It is followed by Bing at 7.64%, Baidu at 13.47%, and Yahoo at 4.74%. This is just one of the reasons why marketers should make Google the star of the SEO 2020 strategies.
Source: SEO Expert
6. The Factors of Landing on the First Page
Google's first page is like the Holy Grail for websites. Getting on there requires a good SEO strategy and a lot of know-how regarding Google's algorithms. The top 3 ranking factors when it comes to getting on the first page are links, content, and Rankbrain. Marketers should keep these Google developments in mind when creating a website.
Source: Digital Gyd
7. Consumers and Google's First Page
Google's first page really is a big deal. In fact, companies should probably avoid getting anywhere beyond that entirely. According to recent data, 75% of users never go outside of the first page. Marketers and content creators should do their best and consult an SEO guide if they want to get to the first page.
Source: SEO Expert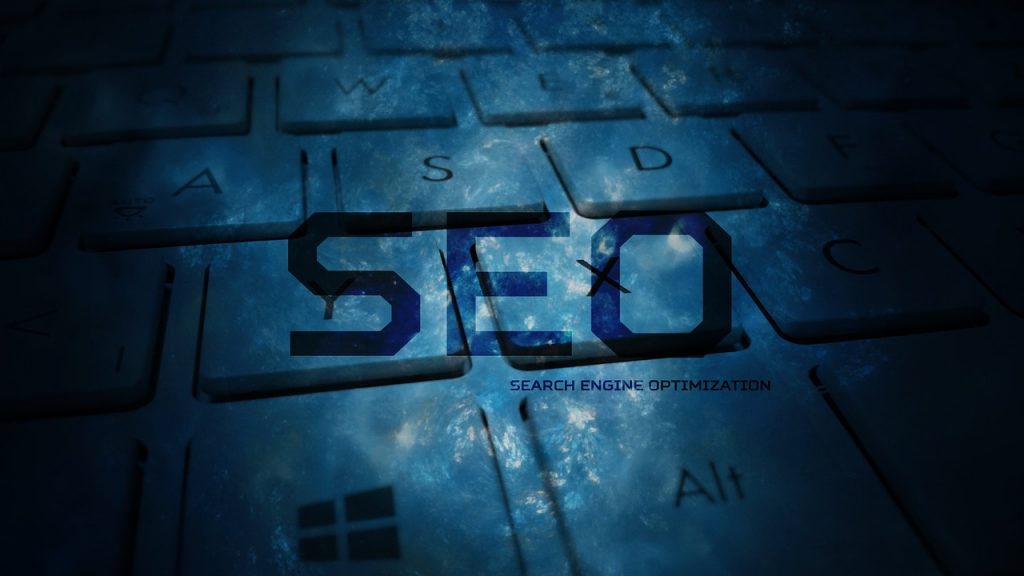 Mobile Searching Trends
Mobile devices will continue to play a big role in SEO due to the fact that people are more akin to using their smartphones or tablets now as these are more accessible devices. It will be a part of the search engine trends moving forward and marketers should take note. Here are some key mobile searching predictions for the year ahead.
8. Mobile-first Indexing Will Make a Huge Impact
Back in March last year, Google rolled out what they called as mobile-first indexing. It basically put mobile-friendly websites ahead of the search results. This is because mobile traffic is growing stronger. According to research, nearly 60% of all traffic will be coming from mobile devices. That number is expected to grow even further. Mobile optimization should be a marketer's SEO strategy in 2020 and onwards.
Source: Search Engine Land
9. Mobile-first Indexing Prioritizes Speed
Consumers are most likely going to visit websites that are fast performing and loading. When Google launched mobile-first indexing, it is supposed to prioritize websites that are fast. Consumers are most likely to go through a website if everything on it loads instantly, according to Google's SEO algorithm updates.
Source: Search Engine Land
10. Consumers Find Mobile-Optimized Sites More Credible
Websites should prioritize creating a mobile version of their pages as these will go a long way when it comes to SEO and visitor count. According to studies, websites with mobile-optimization are 51% more trusted by consumers.
Source: Joel House

Voice Searching Trends 2020
Many believe that voice searching will be the driving force in SEO developments in the future as people are no longer limited to tapping on their smartphones or computers to search for something. They have other choices now, and the most popular of which is voice searching. Here are some possible trends behind it.
11. Voice Search Will Dominate SEO
Voice searching has become a faster and more convenient way of browsing through the internet, and its prominence will continue well throughout 2020 and beyond. In fact, it will also be the future of SEO. According to voice search statistics, 50% of all searches were done through voice searches by 2020. This means a lot for marketers as they'll have to align their SEO with something people are more likely to say.
Source: Campaign Live
12. Voice Assistants Will Be More Popular
Voice assistants or virtual assistants like Cortana, Siri or Google Assistant are now pretty popular among smartphone owners. Not only that, smart speakers are becoming more common in households as well. These devices will be a part of the driving force behind voice-activated searching. Currently, one in six Americans owns smart speakers. In the future, we could see consumers using voice to search for news on search engines.
Source: Tech Crunch
13. Google Prioritizes Short Answers to Search Queries
People often say short queries or phrases when doing voice search. On the part of Google, it will prefer short answers as well. According to research, the average search result will be 29 words all in all. These updates are often made to cater to shorter and more concise queries as that is among the emerging trends when it comes to searching.
Source: Backlinko
These SEO trends will dictate the future of searching and viewership online. Companies and marketers should take these upcoming trends and use them to their advantage. In addition, the most current trends will dictate the growth of the website they are supporting, and it will help them rise against the progressive and dynamic Internet of Things.
Source: